Evari GIS Consulting, Inc. was founded in 2009 with the mission of bringing value to clients through high quality implementation of Geographic Information Systems (GIS) and related technologies.
Our staff has extensive experience in the private, nonprofit and government sectors. We focus on aligning projects' business needs with effective GIS implementation by obtaining a clear understanding of project specific requirements and industry-standard best practices. Our custom systems, services, and products provide our clients straightforward and intuitive ways to interact with, visualize and analyze geographic data. We leverage the Esri Technology Stack (ArcGIS) and the Amazon Web Services Cloud Computing platform for a broad range of municipal GIS applications including planning, traffic, street lighting, infrastructure, utilities, stormwater, AEC and asset management projects.
What is GIS?
Geographic Information Systems (GIS) is a tool that captures and displays data related to positions on earth's surface. With GIS, it is possible to visualize many different types of data placed on a single map, enabling both intuitive visual understanding, and robust spatial analysis. Add to this the ability to visualize such data in real-time, and the result is more informed decision making for GIS users.
How Can GIS Help You?
GIS drives efficiency. At Evari, we seek to enable both public and private organizations to enhance their current enterprises through the effective use of GIS. We reduce the headaches that accompany the implementation of new technology by working closely with our clients to develop common-sense applications. Our staff has extensive experience with the geospatial industry and is familiar with a broad range of GIS applications
High Quality Cartographic Document Production
Useful for presentations, reports, wall maps, and visuals to supplement expert witness testimony.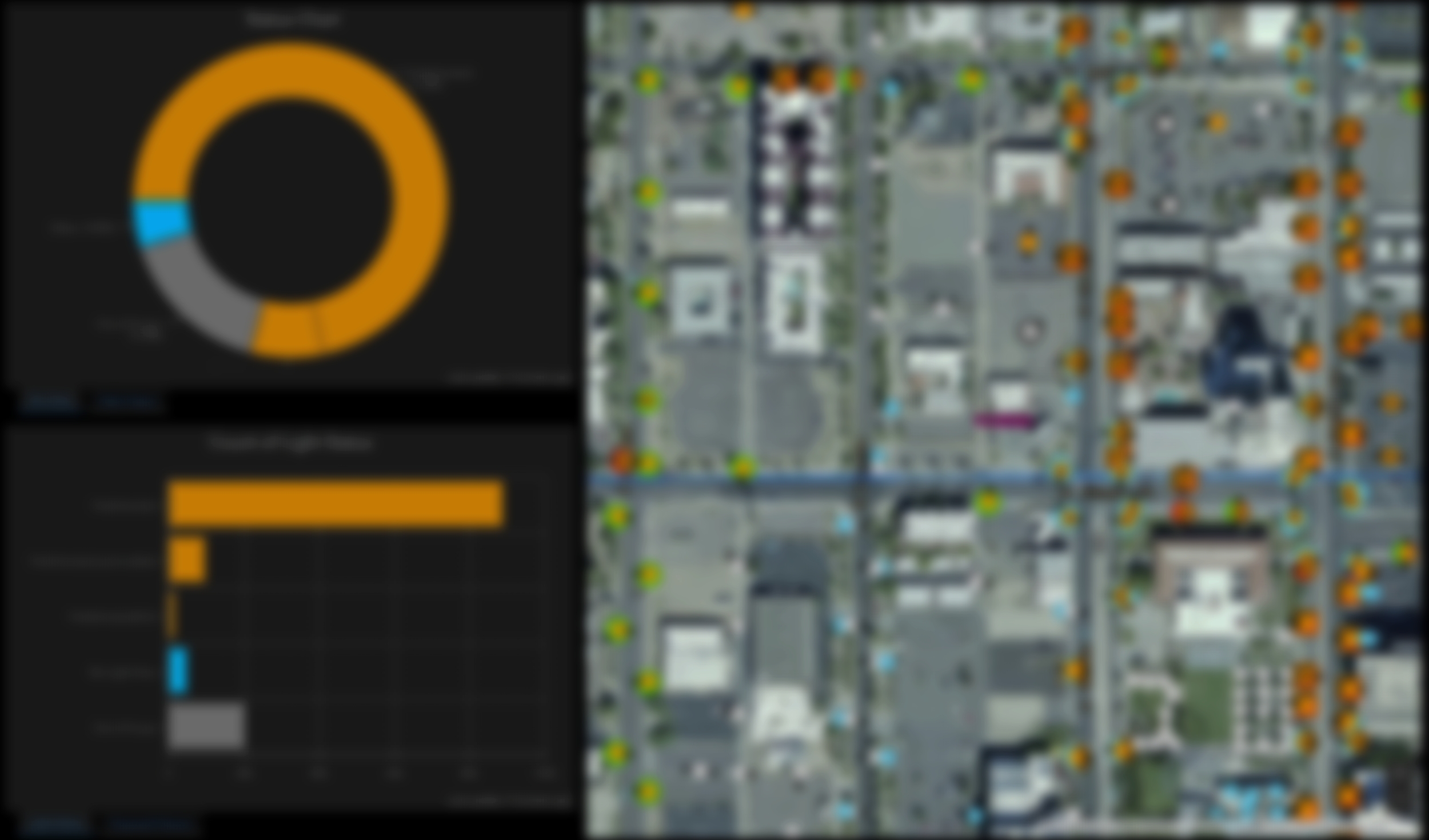 End to End Enterprise GIS Solutions
We allow our clients to view and edit GIS data through easy-to-use web and mobile applications. These systems help clients leverage geography to streamline their workflow.

Support Across a Wide Range of Industries
Evari has experience supporting professionals in the planning, transportation, environmental regulation, stormwater compliance, architecture, engineering, construction management, and street and roadway lighting industries.